Nintendo Switch availability monitor
Nintendo Switch is a very popular game console and people often find it out of stock in online stores. In this tutorial, we'll show how to use iHook to monitor Nintendo Switch availability on Target.com, and receive an email notification when it is in stock.
1. Setup HTTP request

After logging into iHook dashboard, click the CREATE TASK button at the top left corner. Then you will see the task creation form, enter the following info under the General Settings section: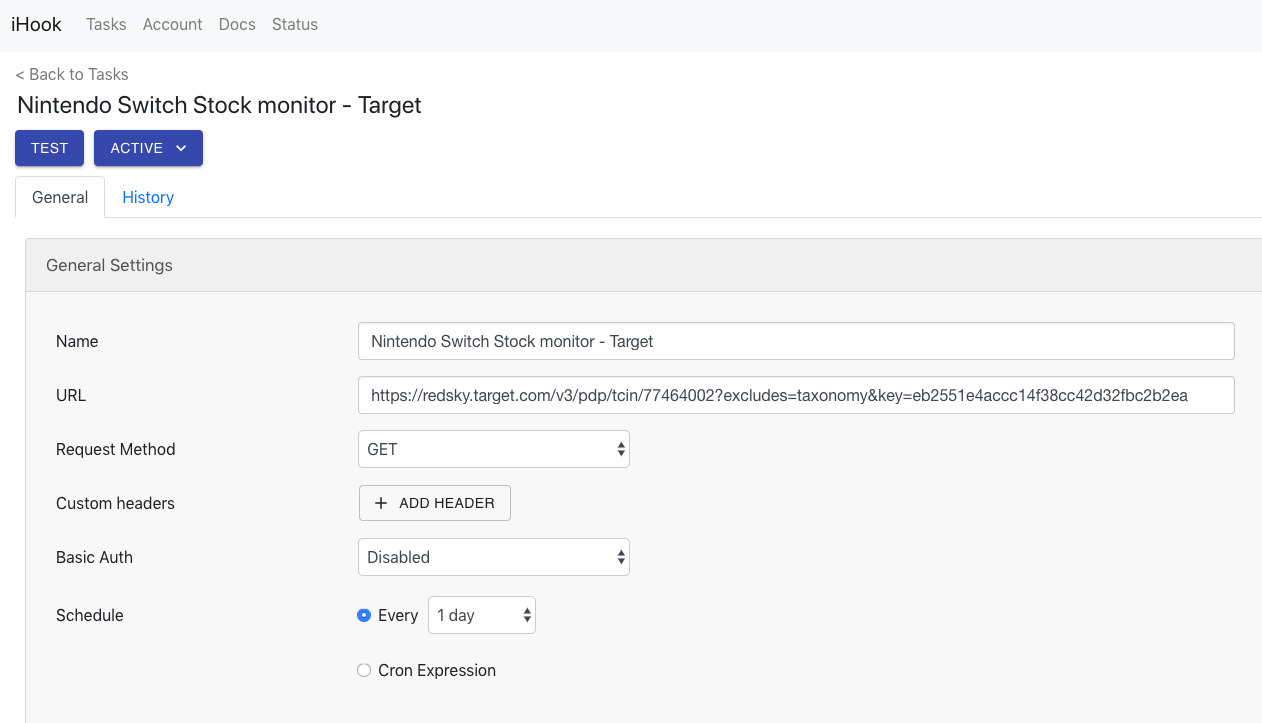 This will create a scheduled iHook task that queries Target.com every day for Nintendo Switch availability.
2. Create Email Notification

Next is to configure an email notification when Switch is in stock. Click ADD button next to Email, and enter the following info in the dialog:
| Field | Value | Notes |
| --- | --- | --- |
| Source | Response Body (JSON) | Parse the API response as JSON payload |
| Property | product.available_to_promise_network.online_available_to_promise_quantity | The property path for online availability information in JSON response |
| Comparison | is greater than (number) | |
| Target Value | 0 | This tells iHook that when the property is greater than 0, the email notification will be sent |
| Recipient | Your email address | |
| Subject | Switch is available! | The email subject |
| Message | Nintendo Switch is available! Go to https://www.target.com/p/nintendo-switch-with-gray-joy-con/-/A-77464002 and order one! | The email body |
This tells iHook that when the online_available_to_promise_quantity property in Target API response is greater than 0, send us an email notification. Here's what the Target API response looks like, which you can inspect via your browser's developer console:

3. Sit and wait

Save the email notification settings, and then click SAVE at the bottom of the page to save the task, you'll see the task has already been saved and in ACTIVE state.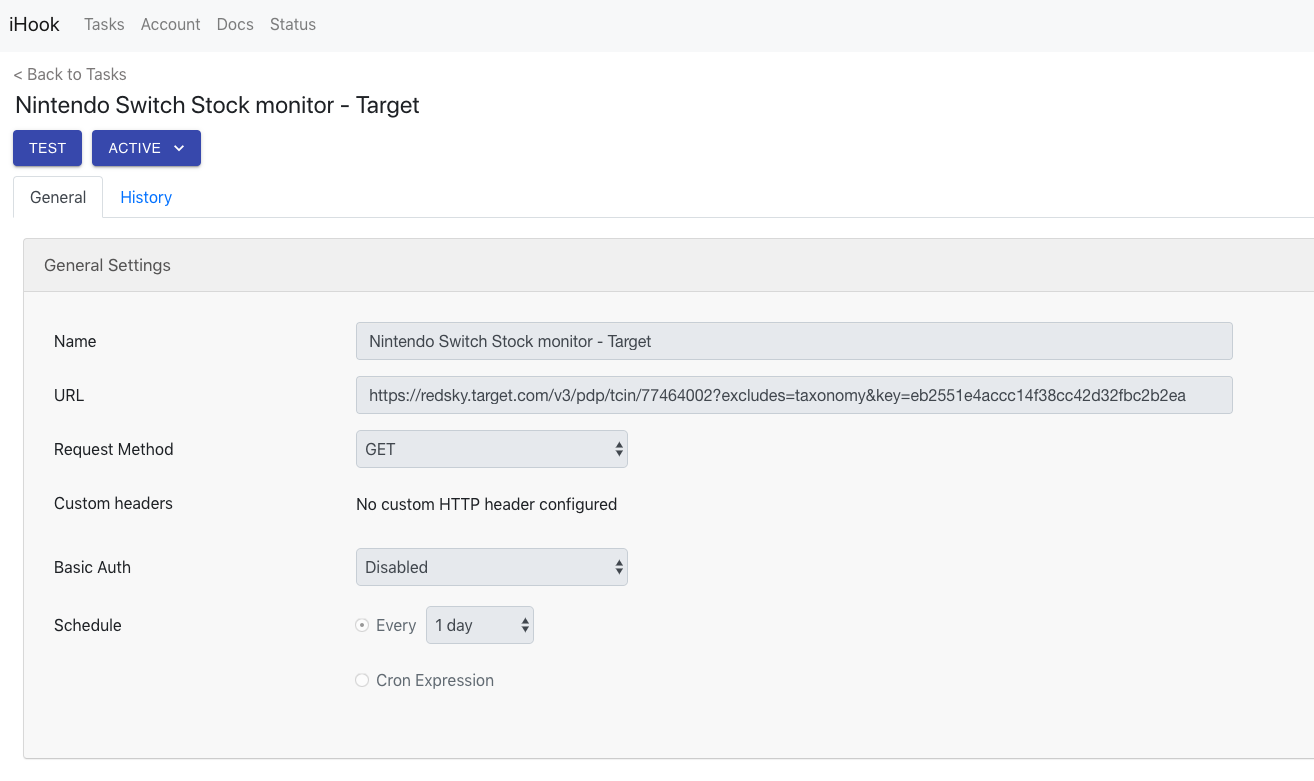 Congratulations! You can now sit back and wait for the iHook email notification whenever Nintendo Switch is in stock again!